I am blown away and in awe of this unique art. What does this have to do with computers, well nothing but it is very creative. Alexander Korzer-Robinson creates his book art pieces by cutting around some illustrations in the book and removing others. This art focuses on the "inner landscape". Visit his site here for more of his work.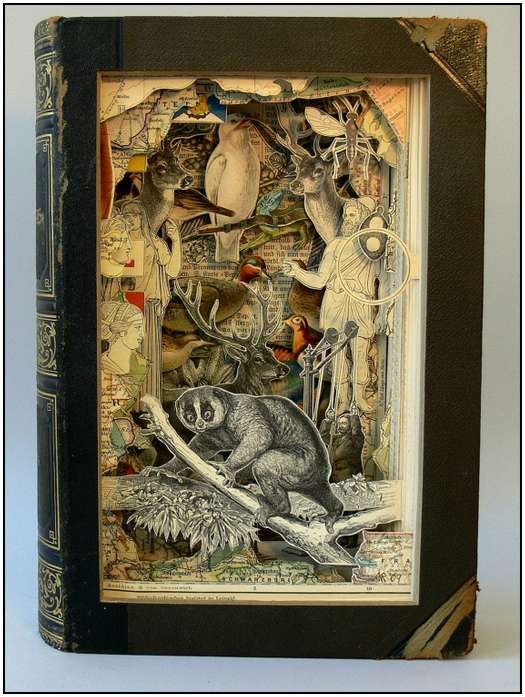 Sentences and paragraphs are of little interest to the 37-year-old who instead cuts around different images from 150-year-old Victorian books and carefully pieces them together to create a brand new 3D art form.
The Bristol-based artist, originally from Leipzig in Germany, has created vivid, detailed collages that feature everything from old soldiers standing to attention to giant pink flamingos.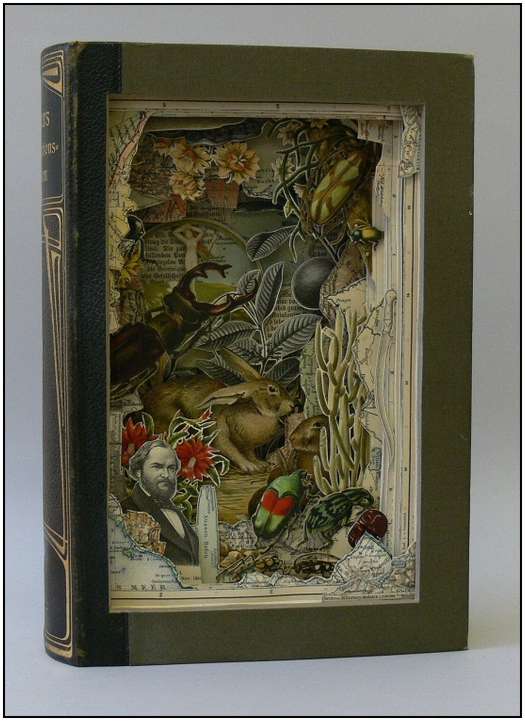 Works are created using only the pictures that are already in the volumes and the end result is a hollowed out book with a layered composition similar to the Victorian paper theatres that were hugely popular at that time.
The books are sealed around the cut so they can no longer be opened, but are designed to be either hung on the wall or can stand by themselves as an art object.
http://www.alexanderkorzerrobinson.co.uk/